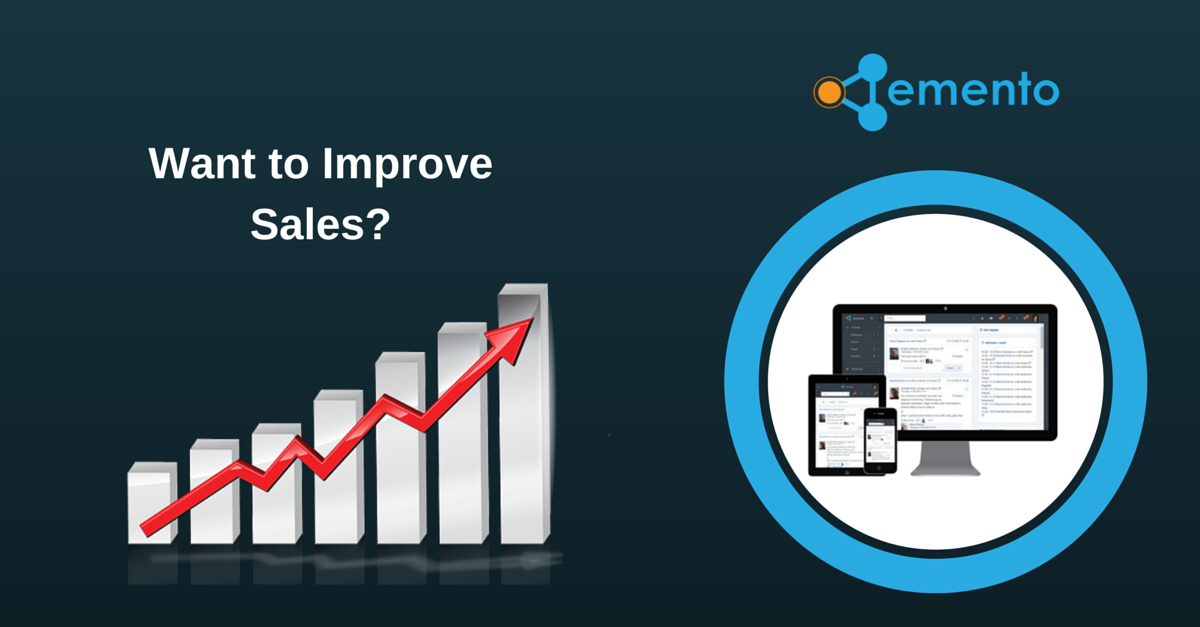 Although many believe that sales training ineffective and useless, according to the American Society for Development and Training (ASDT), American companies spend about $ 15 billion in sales training.
Business software over the past few years experienced a large change in the advent of smartphones and tablets, which are changing the way we work, but also shape expectations about how people work.
This statistic should encourage business leaders to ask themselves what they get from such large investments.
This number is only for the United States. Imagine what would the number be when speaking about companies around the world.
The Research Leads to Enterprise Social Collaboration Platforms
In the Journal of Personal Selling and Sales Management article from 2012, it is proposed that the sales training in the future must be individualized, voluntary and well adapted to suit different needs.
It is suggested that future research should explore the different types of technology, including social methods that can contribute to improving the effectiveness of sales training.
Enterprise Social Software can meet this need and therefore the research on social learning theory was conducted. The aim of the study was to find out whether there is a connection between the newly employed people in sales who participate in enterprise social software and sales results.
In other words, if newly employed people in sales participate in "peer-to-peer" social learning activities in enterprise social software, will their sales figures improve? In accordance with the theory of social learning - sales figures will be improved.
Social learning theory: How do people learn?
Key element of social learning theory considers that people learn by reducing the abstractness, and by participating in communication, activities, events related to the subject of learning. The same applies to groups and individuals.
Learning happens when you take part in the conversation and there is enough available resources and information about a particular topic.
Why Emento
In Emento discussions contain links to various topics and resources that can be accessed by every user.
There are several ways Emento can affect sales training and improving sales.
1. Identify experts
It is not always easy to find the right person with the right knowledge and expertise for the job in both small and large companies, especially if company has offices around the world.
With Emento you can find and meet skilled people throughout the organization, which may have never even met.
2. Ask Questions
At the sales meeting, technical support call or on a big project with new stakeholders.
Sometimes people don't have answers they need. With Emento you can ask questions. It is easy to talk with people sitting next to you, but Emento is virtual office and workspace - with people working in different physical offices.
3. Share Content and Experience
If you read an article about a major change in the company they cooperate with, you can share a link with the sales team, so the whole team is aware of the situation.
If you want to encourage conversation, you can write a comment which will encourage people to debate.
Someone can describe a experience of how technique discussed has not contributed to the success.
Others may ask additional questions and independently decide whether this technique is good for him and can be applied to their situation.
This is a scenario that can be followed without any training.