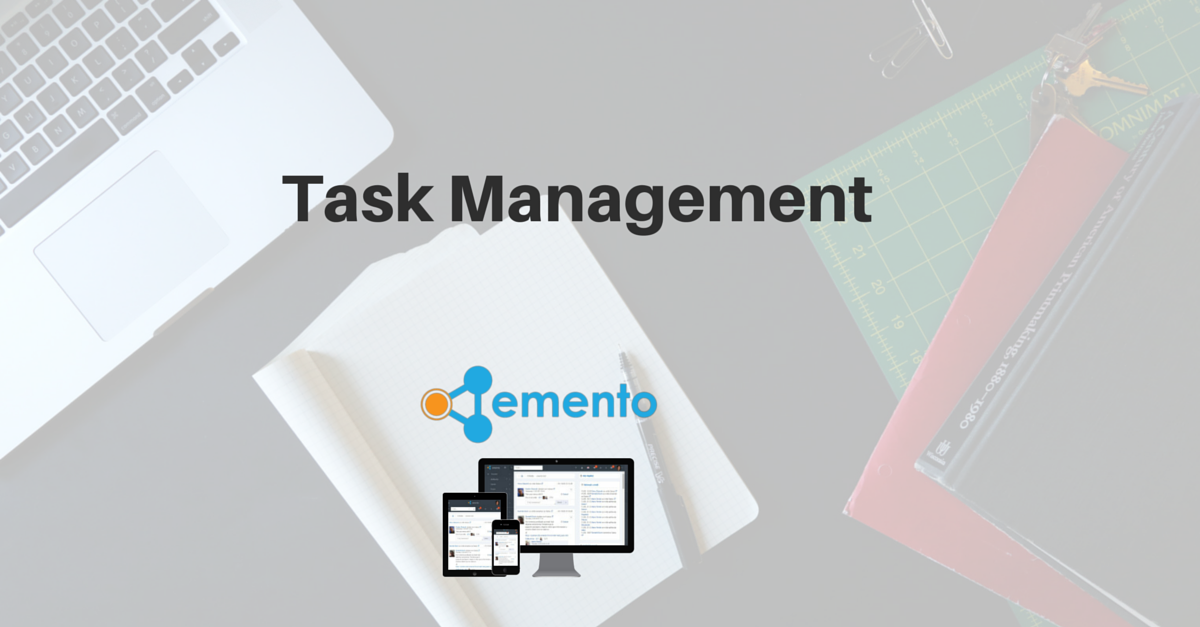 Tasks organization, responsibility, monitoring and measuring business efficiency are essential activities on the path to success. How to set up, measure and optimize work organization and employees efficiency in a simple way, clear and transparent to all employees?
Take for example Jan. Jan leads a team of five people within a medium-sized company, and is in charge of digital marketing and sales. It is necessary to track web visitors' activities, especially on landing pages and web shop.
Jan's team collects and analyses the data to enhance the user experience of website visitors, but also to increase the conversion percentage - and web sales. Jan's team is in charge of digital advertising, as well as creation and optimization of Google AdWords campaigns, depending on company's production and sales plans.
For collaboration, Jan's team uses Emento's workspace - they've created a Group in which all communication, activities and tasks related to digital marketing and sales take place. All group related events are shown in the calendar, together with events' resources and partners.
For activity record keeping Jan's team uses Emento application Activities, while for task organization and delegation they've been using Emento application Tasks.
List of all tasks is shown on application Tasks' home screen. There, for each task you can see its name, the name of a business partner (if link is defined), due date when the task needs to be completed, task owner and task status, workspace (group or project) where task belongs to, task creator and task comments. Also, each task has its own description and tags.
For each task in digital marketing and sales team, Jan will create a new task in the application - for herself or another team member. Task owner (a person who is in charge of the task) will instantly receive a notification for a new task - name and description of the task, together with the task creator's name and due date when the task should be completed.
New task will appear at the top of Tasks' home screen, but also at the top of Emento's home screen - as a new item on the home page - so it will be visible to all users from Jan's company who are in Emento and in Jan's workspace where the task is created (Jan can even better define visibility of her activity, and place a new task in any workspace she is using).
For example, this can be a group "Sales" or a project "Customer ABC", whose members are only employees working in these areas - and where are information and documents related only to a workspace.
And now we come to another Emento's advantage - while Jan's activity will be visible to all stakeholders in the company, by clicking on it they will easily find more information or leave a comment to give her valuable information or advice. Jan will get a notification for each new comment.
Emento application Tasks gives an excellent way of tasks organization and measuring in the enterprise - in an innovative way. App Tasks is located in Emento Application Market, installed with one click and in the moment available for use.
Date and time are recorded for each task. Link to business partners and people is optional (business partners and people are created in another Emento app - Business partners) but also very useful.
Created task can be visible to everyone (when you create it "on your wall"), or it can be visible only to people who are members of a workspace where the task is created. Workspace in Emento can be a group or a project. When the task is created in the workspace, it will be visible only to users who are members of the selected workspace.